Engineering
Throughout the years, Bjørnkjær has developed a highly specialised know-how and experience within a wide range of product lines. The equipment is designed and constructed in compliance with all relevant design codes and guidelines.
Heat exchangers
Evaporators and reboilers
Condensers
Pressure equipment
Distilling plants
Special apparatus
Turnkey Processing Plants
Moreover, Bjørnkjær designs, constructs and manufactures big custom-built turnkey processing plants honouring all documentation requirements.
Distilling Plant for Novo Nordisk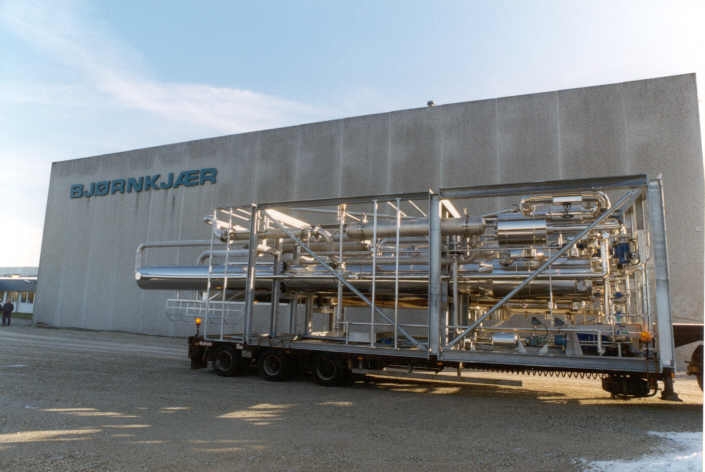 Bioreactor Delivered for a European Bioenergy Project
This turnkey pilot plant was delivered for a European bioenergy project aiming at the product of bioethanol from regular straw.